4062 Flying C Rd. Cameron Park, CA 95682 •  P: 530-332-2130
Mon-Fri 10 a.m. - 5 p.m. •  Sat & Holidays 9 a.m. - 4 p.m.
Ready to go back to school? Kid-friendly COVID-19 tests available.
Get them back to school safely
Kids are excited! But as a parent the prospect of going back to school in-person can bring mixed feelings. We're here to help you safely return to school with COVID testing options to fit your needes.
If your school requires a negative COVID test or if you'd like one for your own peace of mind, we have you covered. 
Walk-in or same-day reservation for


School and sports physicals

Urgent illnesses or injuries

If your child is experiencing any of the below symptoms, we encourage you to come to our clinic for a test.
Shortness of breath or difficult breathing
Repeated shaking with chills
New loss of taste or smell
Where can I go for updates and more information?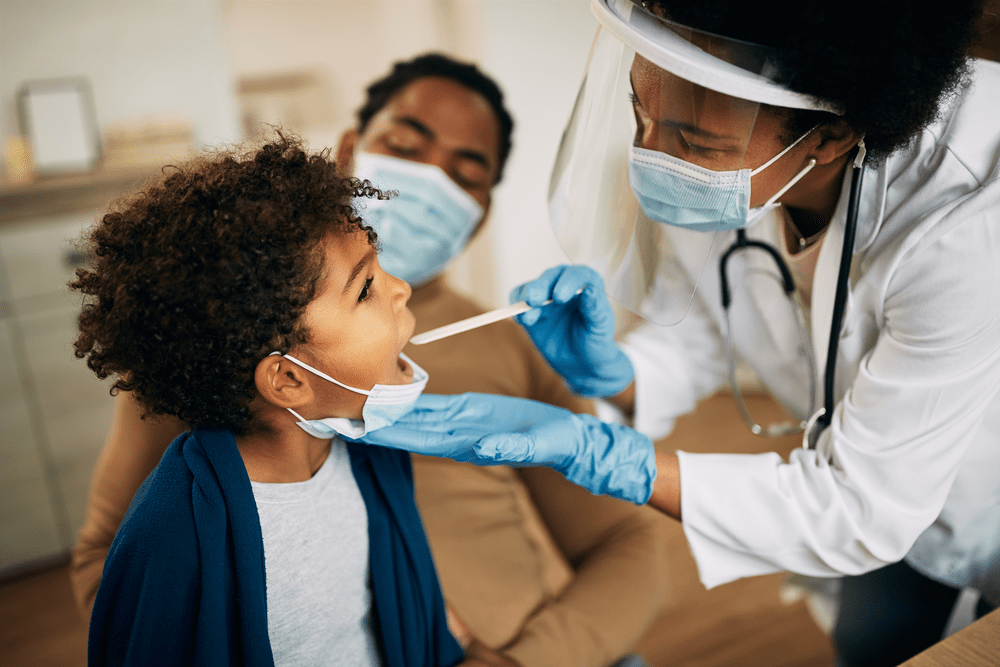 Helping you
get back to life.
Serving you in Cameron Park.
Want Wellness Tips? Subscribe to our newsletter.